Virtual WebPreneur Support Service
s
Stuck with a "Techie" Problem?
We offer "Para-Tech" Services!
Find out here
Don't Sweat The Tech Stuff Training Programs
If you need a service you don't see listed below, feel free to contact us and if we can't deliver the service you need, we will refer you to someone who can.
We Offer: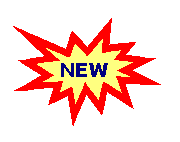 Sales Page Setup
Start to Finish – PACKAGE PRICE

sales page creation
link to your product
link to your ezine service
autoresponder setup
shopping cart setup

Virtual Administrative Services

teleconference set-up
word processing/transcription
internet and legal research
email services
newsletter campaigns
pdf conversions
Search Engine optimization
Site Ranking
Website Hosting
E-commerce
article submissions

Shopping Cart Set-up and Maintenance
Autoresponders
Affiliate Programs
Newsletters
Broadcasts
Audio Files
Streaming Video
WordPress Installation and Customization
Follow this link to view our
TRAINING PROGRAMS.
Web updating and maintenance
Social Networking

Twitter
Facebook (Business Page)
Forums
blogging
View some of the sites we have created HERE
We know how to set up your online business from start to finish
and will get the job done professionally.
Don't know what to do now you have your website?
Do you want to know how to promote your website online?
Let our team of professionals work for you.
Other questions? Contact Us!
Ph: 250-483-6520 Fax: 250-642-7551
Are you interested in joining our team? Email us today!