"PARA"TECH SERVICES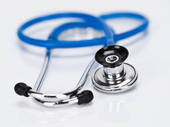 Stuck? Need Help Now?
For that needed "instant fix"!
Have a frustrating problem you need fixed Right Now!?
We are here to lend a helping hand!
Sign up for our "Para-Tech" Service Package and we will
access your site, review the problem, describe the solution and provide
you with a quote to fix it! Of course, if we can fix it right away for
you, we'll do that as part of the package price.
Here's what you get:
| | |
| --- | --- |
| | We review the Problem |
| | We describe the Solution |
| | We provide a Quote to fix the problem |
| | If it's a quick fix, we'll fix it right away |
| | Quick turnaround and resolution |
| | YES! I NEED HELP NOW! Only $35! |